If you're one of those people that really misses breakfast bagels you can look no further. These are extremely good and also keto friendly.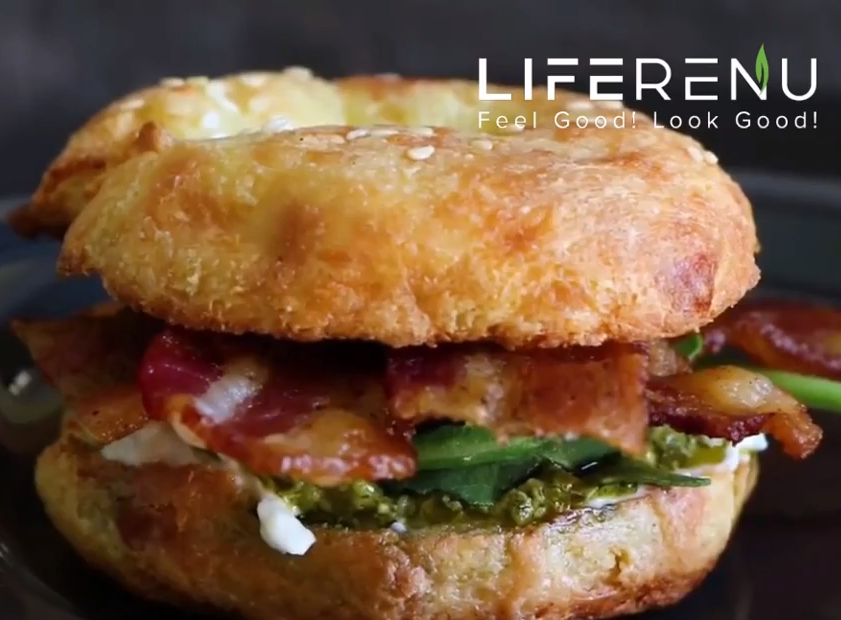 The best thing about them is that you can put whatever topping you want and you can cut them in the middle and fill them with any filling that comes to mind. So let's skip ahead and see the ingredients you'll need to prepare these awesome bagels.
---
Bacon Breakfast Bagels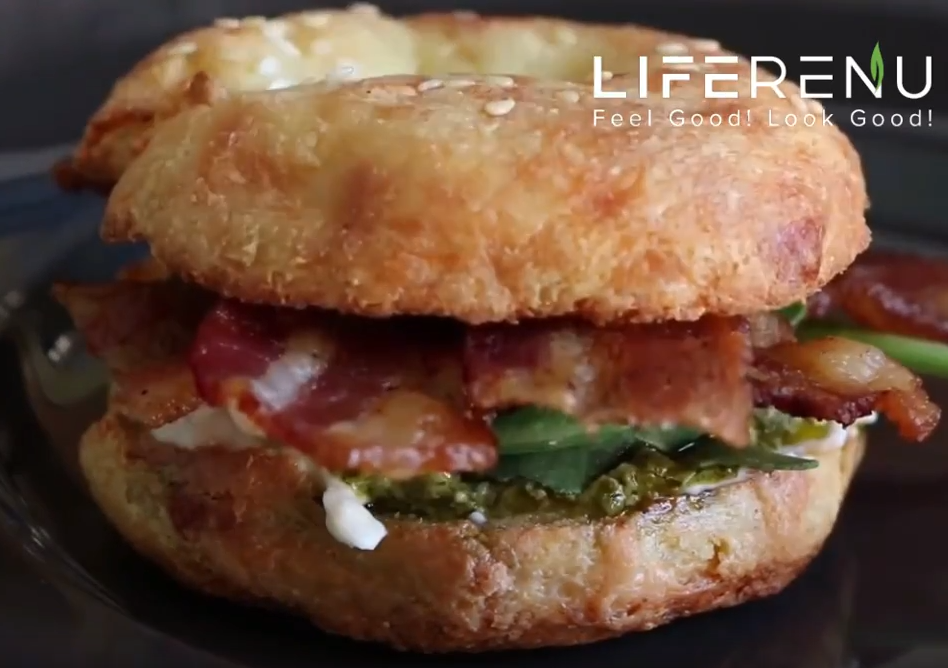 INGREDIENTS
Bagels
¾ cup almond flour
1 teaspoon xanthan gum
1 large egg
1 ½ cups mozzarella cheese, grated
2 tablespoons cream cheese
Toppings
1 tablespoon butter, melted
Sesame seeds to taste
Fillings
2 tablespoons pesto
2 tablespoons cream cheese
1 cup arugula leaves
6 slices cooked bacon, grilled
Read More :- Keto Diet Recipe – Artichoke Stuffed Portobello Mushrooms
Read More :- Keto Diet Meals – Keto King Ranch Chicken
First thing you'll need to start executing the recipe is to grab a mixing bowl and add ¾ cup almond flour, 1 teaspoon xanthan gum, 1 large egg and mix it together.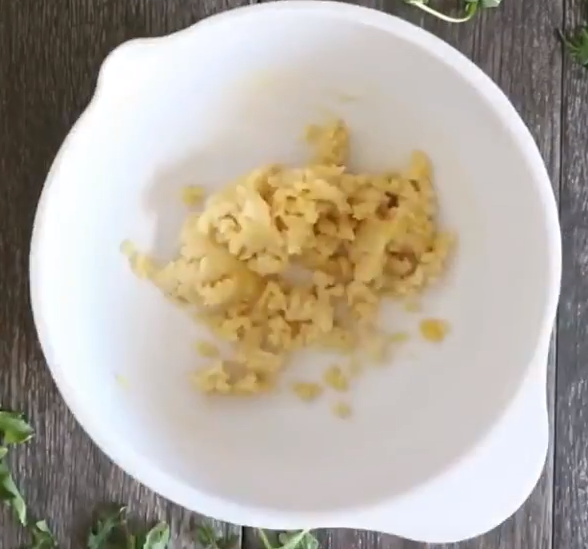 Next you'll need another bowl to fill with one and a half cups of grated mozzarella cheese and two tablespoons of cream cheese and melt them and mix them together. After they are well mixed together add them to the mixing bowl.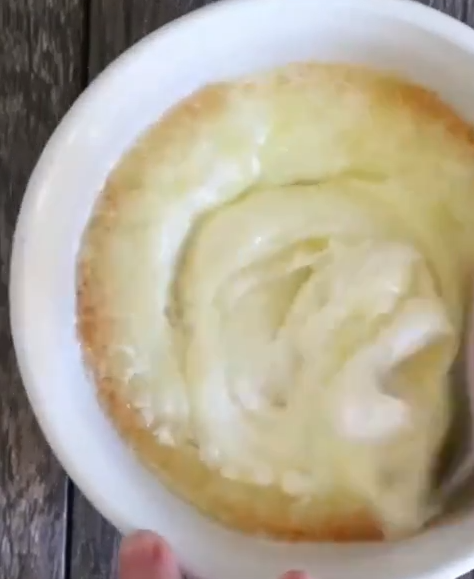 Mix and knead them together with the flour and divide them into three pieces and make a bagel shape out of them.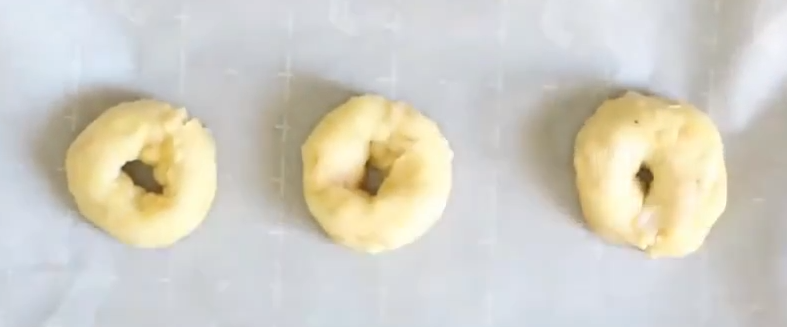 Put them in a baking pan lined with parchment, brush them with melted butter and sprinkle some sesame seeds before putting them in the oven to bake for about 18 minutes at 390 degrees Fahrenheit. Once they're done take them out and cut them in half, then put some cream cheese, some pesto, arugula and bacon and enjoy this delicious keto friendly bagel.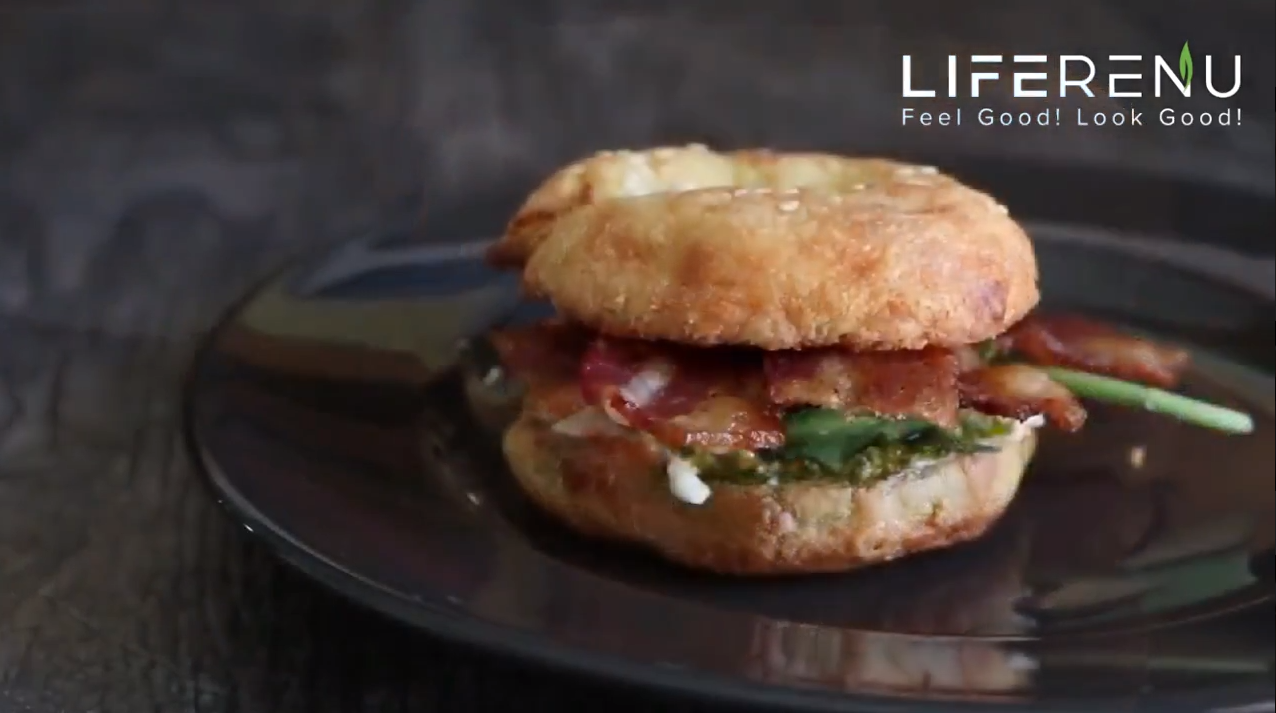 Each serving comes out to be 605.67 Calories, 50.29g of Fat, 5.76g of Carbs and 30.13g of Protein.
COURSE: BREAKFAST CUISINE: KETOGENIC PREP TIME: ~5 MINUTES COOK TIME: ~10 MINUTES TOTAL TIME: ~15 MINUTES SERVINGS: 3 SERVINGS CALORIES: 605.67 KCAL